I Received Blood
Sue's Story
Canterbury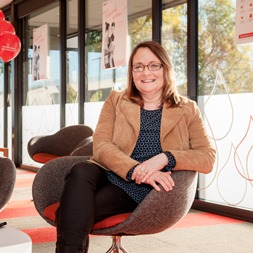 At the Christchurch Blood Donor Centre we meet Sue in the refreshments area. She's one of a special set of superheroes, organising a group of 34 international student donors.

For Sue, it's personal.

She relies on Evogam, a blood product made from plasma, to manage an immune deficiency. It has made an enormous difference to her life. Quite simply, she says, she is no longer sick. Sue will need blood products for the rest of her life, and organising groups of donors is the perfect way for her to say thank you and give back.

Back to stories