Blood Donor
Des and Nicola's Story
Waikato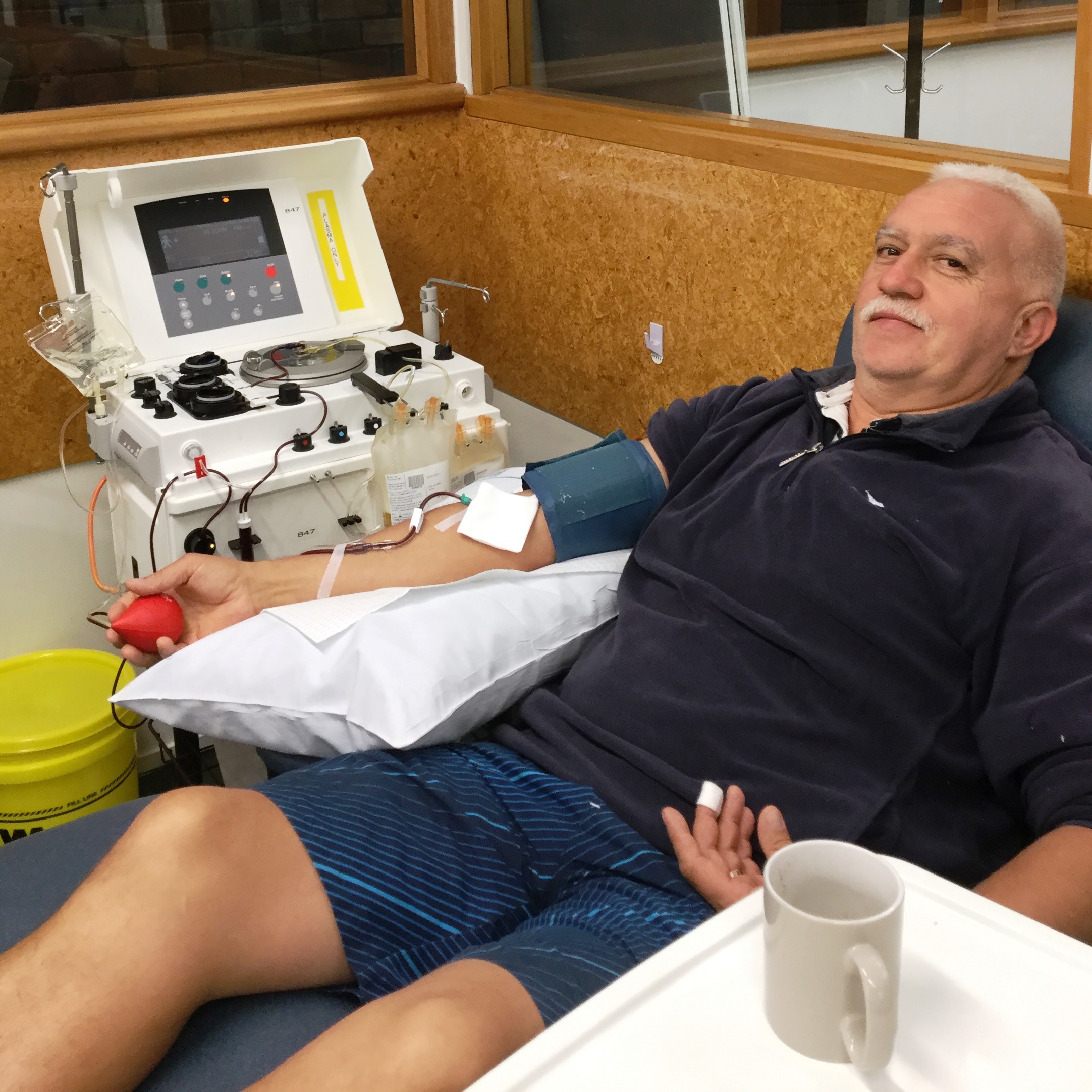 At twenty weeks pregnant Nicola was admitted to Waikato Hospital with high blood pressure. The expectant parents - Nicola and Des - could not have known then that their new-born son would not come home with them. With Nicola's blood pressure remaining high, she was in hospital for a month. As baby Lewis had stopped growing, doctors made the decision to bring him into the world early, at just 24 weeks. Weighing in shy of 315g – less than a can of soup – Lewis set the record for the smallest baby born in New Zealand. Tragically, Lewis survived just 13 days.

Des is so modest and unassuming that he passes the phone to his wife Nicola to talk about how he came to give his 200th donation earlier this month. And it's with Nicola that the story begins.

It was while she was in hospital with Lewis that Nicola suggested Des go and give blood. He's been donating for 11 years now, giving plasma regularly at Hamilton Donor Centre. 'He would donate every week if he could,' Nicola says. Des runs his own lawn mowing and gardening business, so he fits in saving lives before work with 7am appointments.

Asked why he keeps going back time after time, Des says simply 'I like doing it.' Nicola laughs, joking that 'men can't talk about these things' and adds that 'although he doesn't get into a deep reason behind it, he enjoys knowing he's helping people, like cancer patients.' One of Nicola's friends recently needed blood transfusions and Des noted that it could have been him that saved her life.

200 donations in, Des could now have saved up to 600 people's lives in New Zealand. And it looks like he'll keep going for a while yet; it's the only time he treats himself to a cappuccino or two, Nicola says with a smile.

Back to stories